With ICFs, Sustainability Comes Standard
Buildings have a significant impact on energy use and the environment, accounting for over 40% of the United States' primary energy usage and approximately 70% of the electricity.
We're working to change that.
The new standard of green building is simple & begins with icf
Recyclability

Longevity

Health

Sustainability

Energy Performance
BUILT FOR STRUCTURAL DURABILITY & SUSTAINABILITY 
For centuries, concrete has unquestionably been one of the most durable building materials for structures that stand the test of time. Unlike a typical wood-framed home, which has a safe structural lifespan of 30 years on average, ICF structures are designed to last 200+ years. With substantially better structural integrity and durability, our structures require far less maintenance and repair, preserving their long-term value.




REUSED & RECYCLED
NUDURA's unique block design is made from an inert & recyclable EPS foam, and its folding webbing is manufactured from 100% post-consumer recycled high-density polypropylene and steel.




HEALTHY INDOOR AIR QUALITY IS STANDARD
Unlike wood, ICFs do not rot, support mold or mildew growth, or expose occupants to harmful indoor air toxins. In fact, indoor air quality is further safeguarded by the fact that the materials do not emit CFCs, HCFVs or VOCs. Use of ICF eliminates air gaps, lessening any potential formation of mold growth or draft paths. The end result is an airtight building envelope that enables healthier and more efficient heating, cooling and ventilation. 




SAVE RESOURCES, WASTE & SHIPPING
NUDURA's unique 4-way reversible system creates less waste during the construction process & sends less to our landfills. Plus, any necessary waste is 100% recyclable. Because of their folding webbing design, our forms are delivered flat to reduce the carbon footprint of the shipping process as well. Finally, ICF construction means using less wood — an increasingly precious commodity. 




REDUCE ENERGY COSTS & CARBON FOOTPRINT
Minimize energy costs while maximizing property value with ICFs. The energy efficient nature of ICFs provides up to 70% energy savings when compared to traditional building materials, such as wood. Because of their inherently stable thermal mass, our wall systems allow mechanical equipment to run at optimal levels, providing maximum energy performance and yielding greater cost savings throughout the year. As a result, our NUDURA Forms, combined with other energy-efficient construction methods, significantly reduce carbon emissions & reliance on fossil fuels both during the construction process and throughout ownership.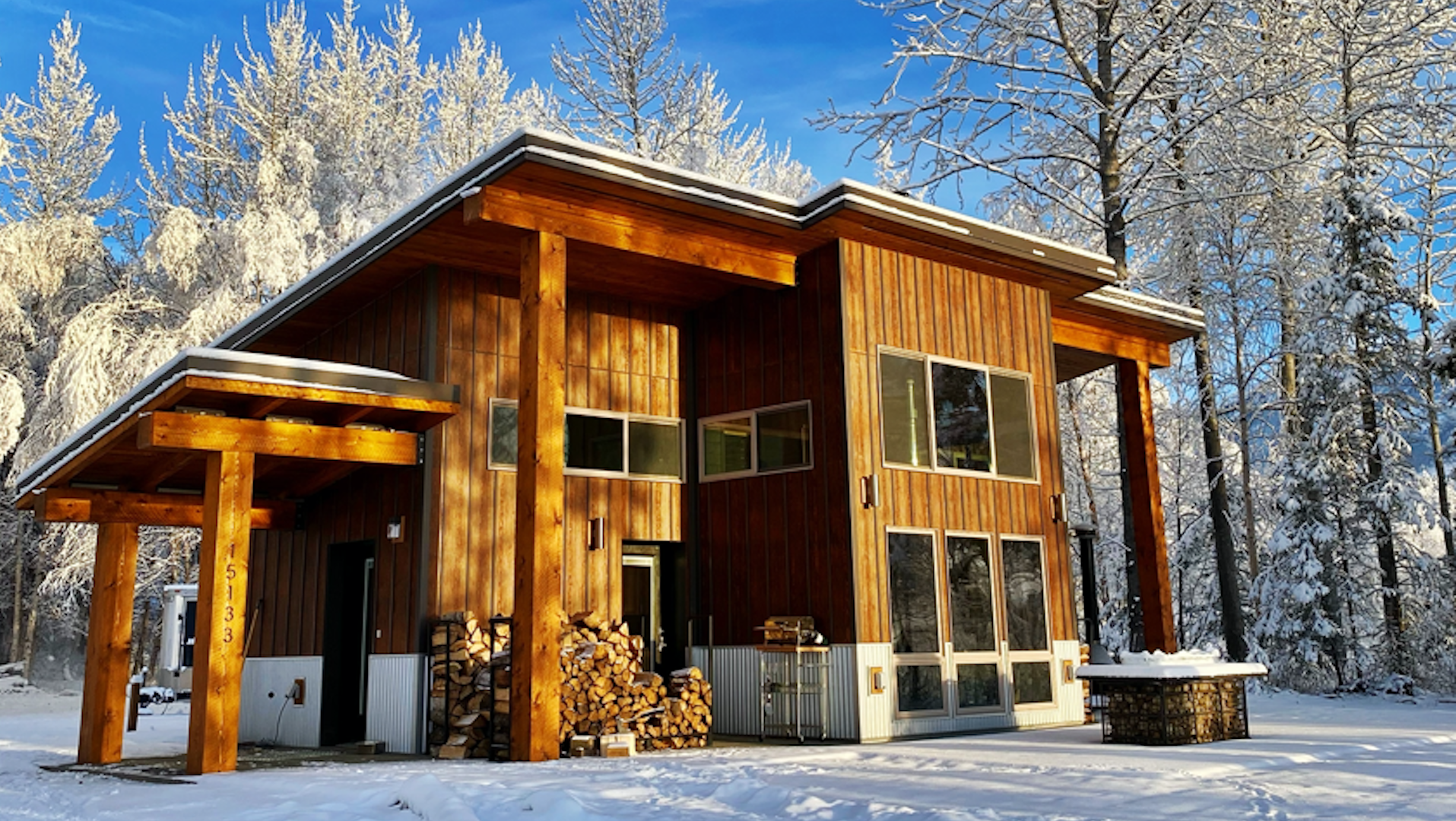 ENERGY EFFICIENT BUILDING MATERIALS CONTRIBUTE TO LEED®
LEED is a rating system that promotes the design and construction of high-performance green homes using energy efficient construction materials. A green building uses less energy, water & natural resources, creates less waste, & is healthier and more comfortable for the occupants. Benefits of building to LEED standards include lower energy and water bills, reduced greenhouse gas emissions, and less exposure to mold, mildew and other indoor toxins, and the net cost is comparable to that of a conventional structure. If you are thinking about building to LEED Standard, our materials and process can help you achieve it. 
is icf right for your project?
Our commercial & residential services run the full range from ICF Wall-Only Packages to complete Custom Design-Builds.